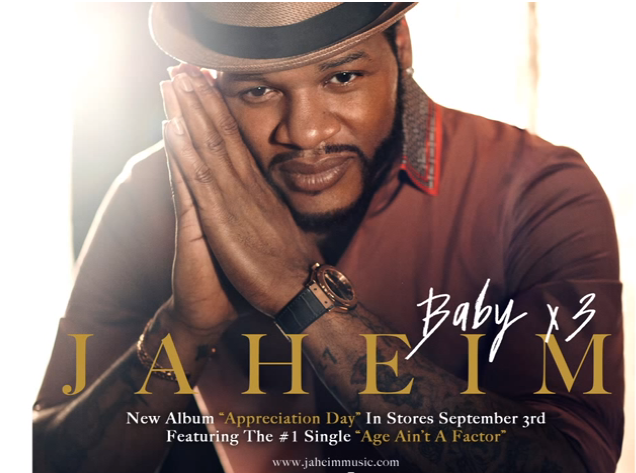 Jaheim follows up his hit comeback single "Age Ain't A Factor" with the smooth, grown and sexy ballad "Baby 3x." The R&B ladies man is prepping for the release of his anticipated new album Appreciation Day, due in stores September 3!
Jaheim professes his honesty and commitment to stay by his ladies side for the long haul. Take a listen to his dedication to his one and only below!
Pre-Order Jaheim's 'Appreciation Day' on iTunes now!