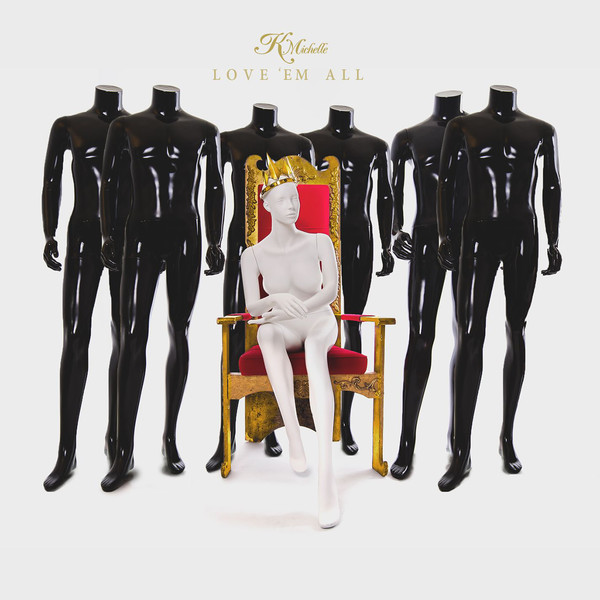 It's been one hell of a ride for our girl K. Michelle, and we couldn't be more happy for what she's delivering.
With the release of her debut album and innovative musical successfully under her belt, the southern songstress is ready to give fans another round of greatness. Releasing her anticipated new single titled "Love 'Em All," the singer changes up her style a bit.
Singing, "Cause they think that I love 'em, but I love 'em all," K lets everyone know that it's nothing for her when it comes to these men over the rock infused track.
"The artwork for the track was developed solely from a creative standpoint and our goal was to construct a visually appealing piece of art to accompany this song that means so much to me," said K. "We came from a very pure state of mind with positive energy. We wanted my audience to see a view where there are no actual humans involved, but instead figures displayed to represent people. I hope you all love it as much as I do."
Can't get enough of what K. Michelle is offering? She'll be releasing another new single, "Maybe I Should Call" in two weeks.
Until then though, check out "Love 'Em All" after the jump!