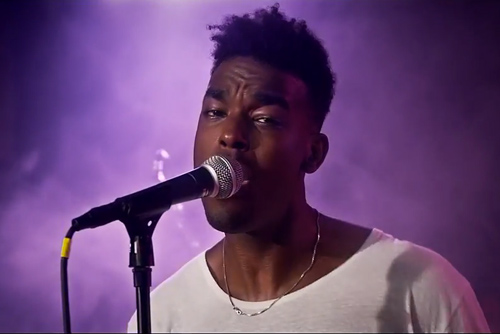 Only days away from the release of his anticipated self-titled debut album, Luke James continues to show off his artistry on the stage with a stunning live performance of his single "Options," from his 'Midnight Roses Experience' show.
Wearing all white, the R&B crooner delivers another captivating display of emotion as he belts out the extremely personal song.  The all female audience hang on his every word as he leaves it all on the stage through the smoke machines purple haze.
Luke's debut album hits stores on Tuesday, Sept. 23, you can pre-order it on iTunes now.
Check out the impressive new performance video below!