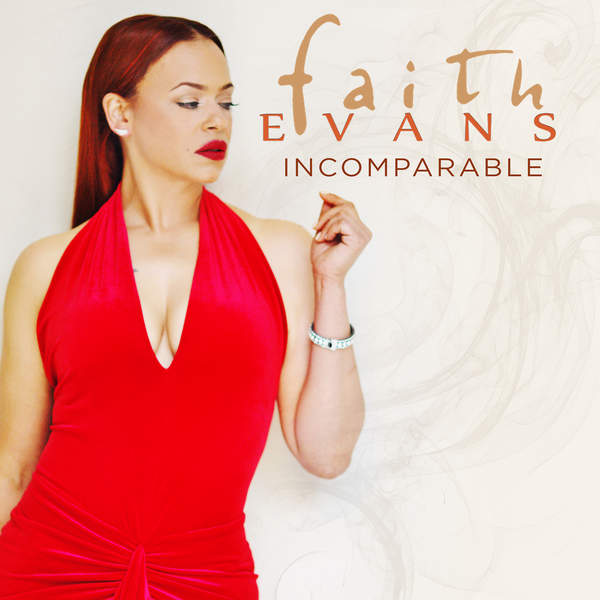 Faith Evans is back to the music, and prepping for the release of her new album Incomparable. The R&B veteran's sixth studio album is set to be released on November 24 via Prolific Music Group, it has currently spawned the first single "I Deserve It" featuring Missy Elliot & Sharaya J.
Ready to give fans a look at what they can expect from the LP, Faith has now unveiled the album cover and track listing. The project boasts 16 tracks, with additional features from rapper Problem ("Good Time" and "Forever"), her pal Keke Wyatt ("Make Love") and B. Slade & Karen Clark-Sheard ("Paradise").
The new album follows 2010's Something About Faith, which featured the single "Gone Already," that lead her to be nominated for 'Best Female R&B Vocal Performance' at the 2011 Grammy Awards.
'Incomparable' is currently available for pre-order on iTunes. Check out the full track listing below:
Faith Evans Incomparable Tracklist:
01. Prelude/Thank You Good Night
02. Extraordinary
03. I Deserve It feat. Missy Elliott & Sharaya J
04. Really Wanna Do
05. Take You Time (Interlude)
06. Fragile
07. Incomparable
08. Ride the Beat (Interlude)
09. Make Love feat. Keke Wyatt
10. Good Time feat. Problem
11. Forever feat. Problem
12. Ever Go Away
13. He Is
14. Paradise feat. B. Slade & Karen Clark-Sheard
15. Thank You's (Outro)
16. Maybe