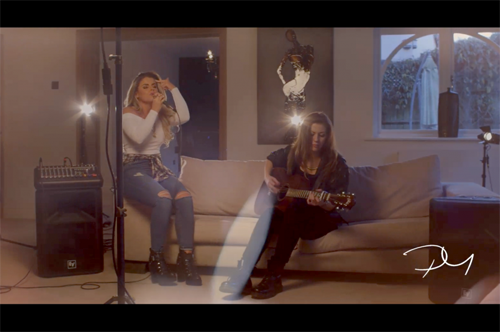 Emerging London based singer Paige Young made her official U.S. debut a few weeks ago with the release of "All The Way" featuring UK rapper Chip (aka Chipmunk). Paige's sultry vocals perfectly coalesces the Kalenna Harper-written and 8-Traxx produced record, and today she gives listeners a stripped down taste of her talents with an acoustic performance video.
The 21-year-old artist has made waves across the pond since she was featured alongside rapper Wacka Flocka on Dubstep producer Borgore's track "Wild Out" (Dim Mak Records) in 2013. The song garnered her the opportunity to perform live on Steve Aoki's 'Aokify America Tour' at the Hammerstein Ballroom in New York City. Following the success of "Wild Out," she released her first single "Wait" to rave reviews in the UK.
Paige is now in the studio with Kalenna Harper (Diddy Dirty Money, Lady Gaga, Ciara) and Rock City (Rihanna, Drake, Usher) working on her debut EP, 'Polaroid's,' which is due out later this year.
Check out the premiere of her acoustic performance of "All The Way" below.  What do you think?
Hear the full version of the song below:
For more info check out Paige on Twitter, Facebook, Instagram, and YouTube.
Who is Paige Young: http://smarturl.it/whoispy