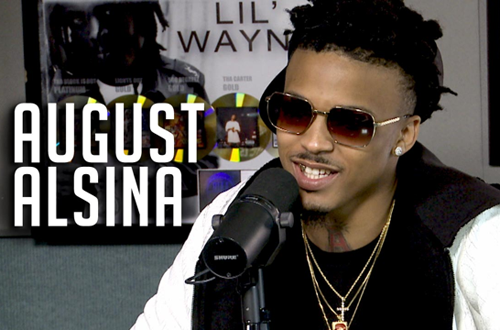 Fresh from Los Angeles where he debuted a brand new video at the BET Awards, August Alsina flew into NYC and swung by Hot 97 to chop it up with the Ebro in the Morning crew.
The video for his latest single, "Hip Hop," is inspiring in nature and he explained, "Just trying to uplift our people," he said. "Black people."
As for people clowning his outfit at the BET Awards, it's not phasing him at all, although they were wondering about the "abnormally" high heels.  "It's Giuseppe's," he said. "They going to talk to you, good or bad."
In addition to the new releases and gossip, August and the crew had a deep conversation about his attempts to put on a positive event in his hometown of New Orleans to help uplift the community, and the city denying his attempts to create the event. The discussion turned to issues of race, class and gentrification in many cities.
He also spoke about his health, his dating situation and more. Check out the full interview below: