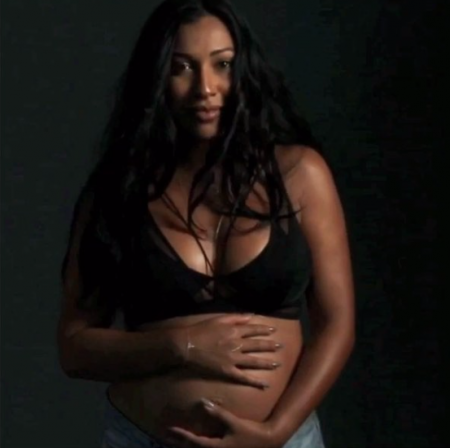 Congratulations are definitely in order for Melanie Fiona and boyfriend/singer-songwriter Jared Cotter!
Taking to Instagram, the singer revealed that they are expecting their first child together. Captioning the cute video with, "The greatest power a person possesses is the power to choose. The only thing greater, is being chosen. Thank You for choosing Us. Jared and I are thrilled to become Parents. #IWantItAll #Motherhood #Love #ChooseHighter #Awake xo," Melanie seems to be thrilled with the thought of becoming a mother.
Jared, whose most notable credit includes co-penning the smash hit single "Down" by Jay Sean, posted the video as well to reveal his excitement. "We are so excited for this next chapter of our lives! There is no greater blessing and I'm so happy to go on this journey with my best friend and love of my life. I'm gonna be a Dad!!! Thank you for choosing us. I promise we won't let you down. I love you," he wrote.
Recently, Melanie released the heart-wrenching visual to her latest single "I Tried," and is set to release her third album Awake in the coming months.
Take a look at their official announcement below!