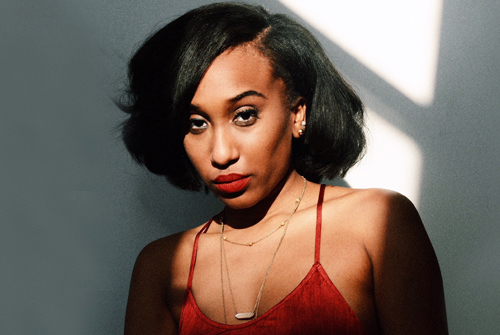 Tune in and vibe out with emerging artist Gin Mason.  The Boston native has made her official debut with the release of her first single, "My Fault," from her forthcoming debut EP, Navy Blue.  The single is a smooth, slow burner that offers the listener a glimpse of Gin Mason's skillful lyricism.
Born and raised to Dominican (the Caribbean island, not to be mistaken with Dominican Republic) parents, West Indian culture was a tremendous part of her upbringing and continues to play a large role in her life. Though she was born and raised in Boston, Gin Mason absolutely considers herself an "island gyal."
Inspired by timeless dancehall rudeness and sultry 90s R&B harmonies, Gin Mason's sound is paradoxically both refreshing and nostalgic. Her musical influences include Brandy, 702 and Craig David to name a few. "My Fault" is reminiscent of traditional R&B in its theme while still fresh and innovative in terms of vocal delivery.
You can certainly expect to hear more flows and definitely more slick bars from this rising singer/songwriter.
Take a listen below.