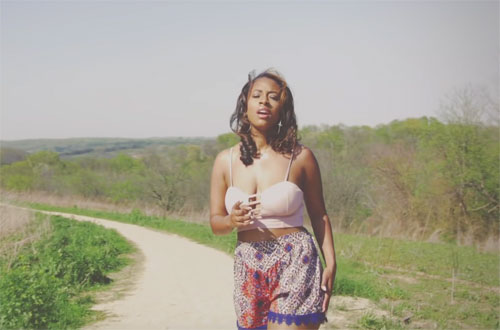 Claim what's yours girl!
Emerging artist Ashleye Armelin has been there, done that, and knows she got it like that too! The Texas bred singer/songwriter lets a scandalous chick know that she's the best her man will ever have, on her infectious debut single, "Name On It."
The R&B/pop/country flavored tune finds Ashleye singing to a girl who is hoping to steal her man's heart, and she brings the poignant lyrics to life in a cinematic video, as she walks through grassy country fields.
"Tell me what it taste like, when you taste my lips, on his? / Tell me what it feel like, when you see my, name on him?" she sings.
Ouch! You might have a point young lady.
Watch the dramatic affair unfold in the video for Ashleye's single below.