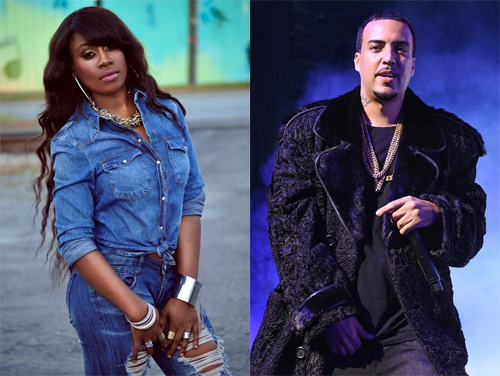 Ne-Yo's protégé and Compound Ent. artist Candice Boyd is looking to get the parties started this summer with her official Epic Records single "Damn Good Time" featuring French Montana.
The R&B singer/songwriter has been on her grind for a while, but always stayed consistent with the quality of her releases. Now, with her brand new single she is poised to climb the summer radio charts, as she borrows from the classic Fabolous and Tamia collaboration "So Into You."
Tired of all the BS in her relationships and drama in her daily life, Candice can't wait to kick back, sip on a few drinks and forget about all her problems on the feel-good, Rodney Jerkins produced jam.
"I ain't even as drunk as I want to be yet / I don't want to turn up, damn it I need it / I done had a week, I know you can see it, but I beat it / Now I don't care about nothin' but a damn good time tonight," she sings, while French drops in for a verse about celebrating with his lady and turning up at the bar.
Previously, Candice released the Musiq Soulchild sampled "Just Chill" duet with Eric Bellinger.
Po' up, drink up and have a good time with Candice below!