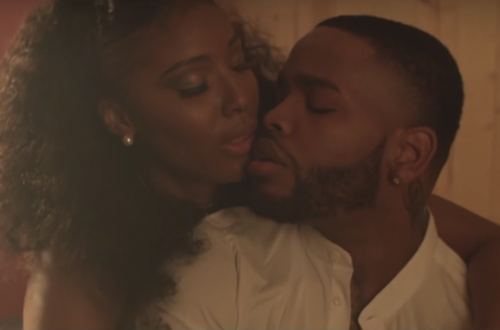 Bay Area R&B artist Rayven Justice gets nasty with the sexy video to his latest single "Between Your Thighs," off his early 2016 mixtape Do It Justice.
When the work day seems to keep dragging, Rayven can't help but daydream of being in bed with his lady, and what they can do together. But while he hope she will be ready to get dirty with him when he walks in the door, he has plans to go downtown right away. The colorful visuals head straight into his mind as he and his co-star temp one another through a glass divider and get freaky in the sheets.
"It's been a long day, I've been workin all day / Can't believe I'm still here, I don't want to be here / All I can think, hoping that my baby at home for me / Hoping that she ready to jump on me," he sings.
You might need a towel after this one. Peep his new video below.