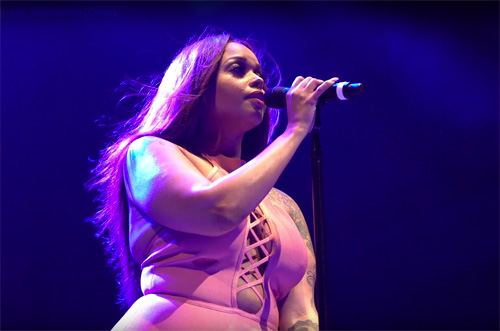 Ok, Chrisette, you givin' it to 'em like this?
The R&B diva recently performed at the Fillmore in Silver Springs, MD and gave the audience a swanky, gritty rendition of the classic jazz standard "Summertime," which has been one of her favorite songs to cover over the years.
Showcasing layer after layer of infectious vocals, and even some opera, the songstress had the crowd hanging onto every note.
Check out the spectacular performance below.
Shout to @EverydayLavan on the footage.