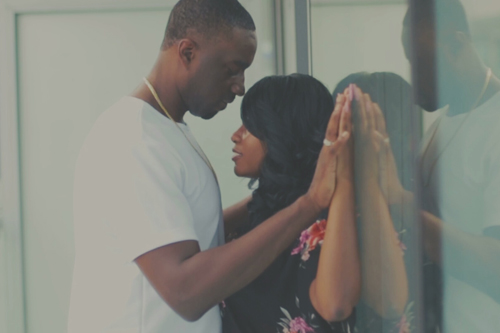 Indie artist Prince Young catches a wave with the release of the 2-in-1 video for his new single "What You Need" and remix to DVSN's "Too Deep."  The visual exhibits a confident man who has found his woman of interest and seduces her in a spicy bedroom scene.
The Toronto based R&B singer/songwriter first hit the scene with the single "My Baby," which debuted on 93.7FM WBLK- top 10 unsigned – hype radio show in Buffalo, NY and stayed at No. 1 for three consecutive weeks.
The up-and-coming artist became well recognized for his sexually suggestive lyrics on his follow-up single "MOET." Prince Young found his own unique sound by being influenced from some of the most successful R&B artists of previous generations. He keeps the culture of old school R&B alive while staying relevant to today's music in his new single.
"What You Need" is the first release off his forthcoming EP For The Love Of Young, which is due out in 2017. You can pick up his single on iTunes, and where ever else digital music is sold and streamed.
Check out the video for "What You Need / Too Deep (Remix)" below.
For more info check out www.PrinceYoung.com, and following him on Twitter and Instagram.