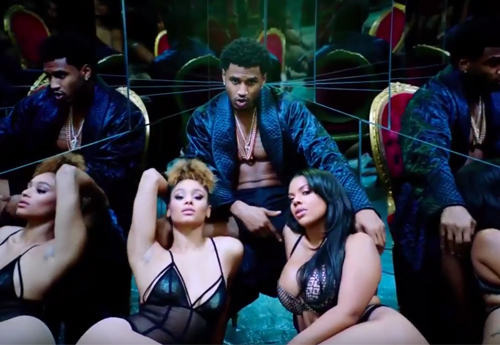 Let the 'Animal' lose!
Trey Songz continues to bless us with more new music from his forthcoming album Tremaine, but this time he goes straight raunch with the freaky music video.
In the visuals, the R&B lothario joins some scantily-clad woman for a card game, and playful bedroom dance sequence. Later, he invites more half-naked models into his private palace, as they strip and kiss one another.
"Girl, you know I'm on my way to you / I'ma bring my anaconda / Gonna get to your forbidden fruit / I'm Tarzan, you be my Jane up in this room," he sings.
Trey is gearing up for the release of his anticipated, seventh studio album, Tremaine, which is set to drop March 24.
Watch Trey bring out the "Animal" below.