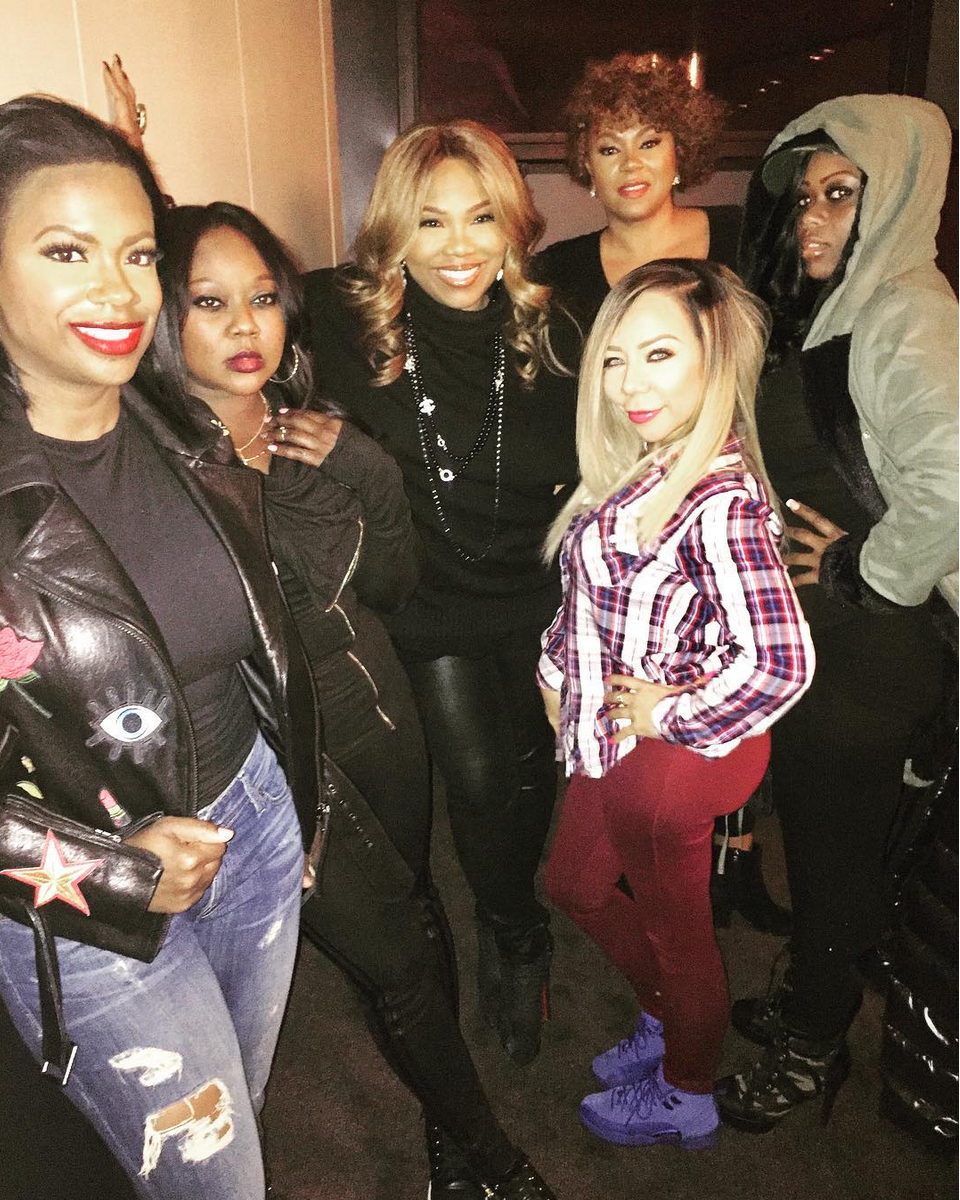 Late last month, Xscape surprised fans everywhere with the announcement that they were reuniting after being apart for 18 years.
Visiting Atlanta's V-103 for an interview with Big Tigger, members Kandi Burruss, Tiny Harris and Tamika Scott appeared live, while LaTocha Scott was on the phone, to reveal the news on air to all their local followers.
During the conversation, Kandi told Tigger that watching "The New Edition Story" on BET caused her to reflect on their legacy as a group and sparked the conversation to make an official comeback.
This week, the ladies were together and decided to show fans that their vocal talents are stronger than ever. Taking to Instagram, they teased us with a short clip of Kandi, Tamika and LaTocha singing an a cappella rendition of the gospel song, "Give Me A Clean Heart."
According to the post, Tiny was traveling, but the ladies chemistry hasn't gone anywhere! "Thought we'd give it a try since It's been over 18yrs when we sang together. Ok @iamlatocha @kandi we still got it girlz. Without rehearsal," wrote Tamika. "@majorgirl [Tiny] was on the plane. I can only imagine how great we would sound with Tiny's top note. Rehearsal is about to be on fire!! Our vocals are so powerful the iphone mic can't handle it. Xscape is back!!! We Coming!! All praise belong to God!!!!"
Check out the clip below.
LaTocha Scott posted a photo of all the ladies back together, along with television producer Mona Scott-Young, which prompted some fans to wonder if they were talking about creating a show about their comeback.