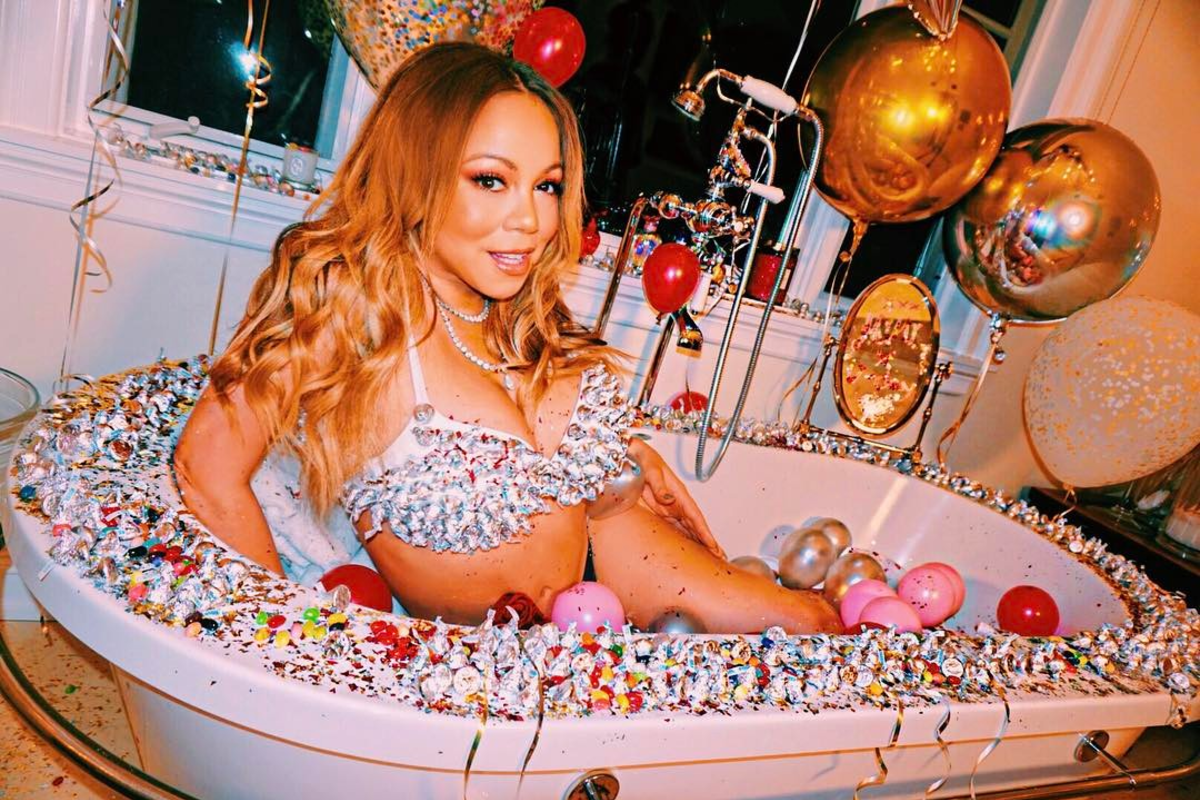 Mariah Carey and Epic Records have revved up their relationship, announcing today a new joint partnership between the singer's newly-formed Butterfly MC Records and the Sony Music Entertainment label, as well as a new studio album due out "later this year."
"I am putting my heart and soul into making more new music," said Carey in a statement to Variety. "I am so thrilled for this next chapter and to continue working with, and for, everyone that I love."
LA Reid — Epic's Chairman and CEO — was also thrilled about the partnership. "To continue working with Mariah Carey at Epic has been another rewarding chapter of my career," he said. "Mariah's incomparable talents as a singer, with her vocal range that is nothing short of legendary, are matched by her brilliance as a songwriter, producer, and performer par excellence. Mariah's chart records have established her enduring place in music history, a position that is cherished and supported by her loyal fans worldwide. I look forward to building upon all of Mariah's success for years to come."

In February, Mariah released her Jermaine Dupri and Bryan-Michael Cox produced single "I Don't" featuring YG.
At the time of releasing the song's music video, Carey held a Facebook Live session for fans where she revealed that she planned to release a series of singles throughout this year and eventually an album. "I'm gonna be doing singles, because it's more fun for me to just write singles and not focus totally on doing one whole album," she said. "It seems like a lot more fun to just sit down, write a single, collaborate."
She also teased a collaboration with her twins, Moroccan and Monroe, as well as a "secret project with a friend." "I'm not gonna say his name, but you'll hear about it soon and we're going to be working on the video soon," she said.
In addition to music, Mariah has announced an animated film, All I Want for Christmas Is You, based on her 1994 Christmas classic.
The star of E!'s docu-series "Mariah's World" is also set to return to Las Vegas for her Caesars Palace residency in July.