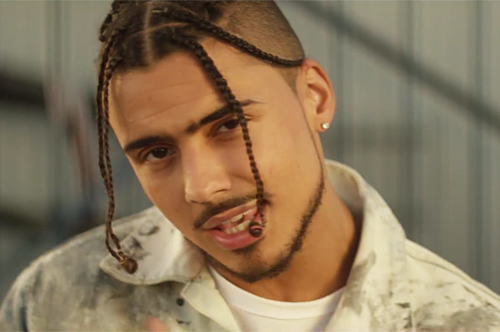 Try watching Quincy dance and not smile!
The Bad Boy/Epic Records artist and star of Lee Daniels' hit FOX show, STAR, shares some of his own "Sunshine" in the first visual from his new EP, 'This Is For You.'
At the start of the video, we find Q and two beautiful ladies stuck on the side of the road after his car breaks down. But despite the singer's misfortune, he still dances with pure joy while rummaging for car parts in an old junkyard.
When we first shared 'This Is For You' in February, we highlighted "Sunshine" as a standout record for how happy it makes you feel and it's unique take on blending R&B and rap sounds. As Quincy sings of racking up dollar bills, having no worries, and blasting music in his car while cruising down the highway, you can't help but think about that summertime sun.
Quincy obviously "be feeling like sunshine" just for being alive, and honestly that's #goals for all of us.
Check out the video below.
-Words by Jamila Wright