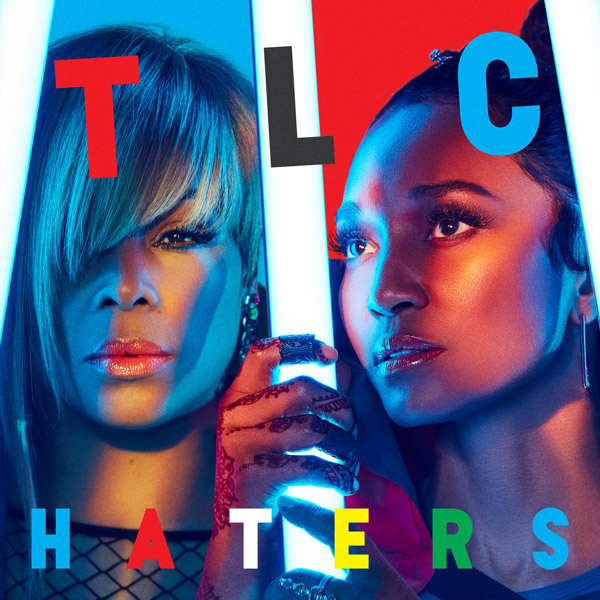 It's still a little hard to believe that TLC have really returned with new music, but their much-anticipated final album is on the way.
With the set due out June 30, T-Boz and Chilli follow up their first single "Way Back" featuring Snoop Dogg, with an official release of the confidence building track, "Haters."
Over the pop track they address social media and bullying. "Haters gonna hate / People gon' say what they say / But we don't care about that anyway," they sing on the empowering chorus.
Last November, TLC actually teased the new album with a Japanese only release of "Haters" and "Joyride," to gauge how those fans would react to them.
The group's self-titled new album, which was funded by fans through Kickstarter, boasts 12 tracks including titles like "Perfect Girls," "American Gold," and "Aye Muthafucka."  At this time the only guest appearance comes from Uncle Snoop on the first single, "Way Back."
This summer, T-Boz and Chilli are set to kick off the "I Love the '90s – The Party Continues Tour" with Sugar Ray, Naughty By Nature, C+C Music Factory, and more starting in July.
Stream "Haters" and see the album tracklisting below.
TLC TRACKLIST:
01. No Introduction
02. Way Back feat. Snoop Dogg
03. It's Sunny
04. Haters
05. Perfect Girls
06. Interlude
07. Start a Fire
08. American Gold
09. Scandalous
10. Aye Muthafucka
11. Joy Ride
12. Way Back [Extended Version] feat. Snoop Dogg