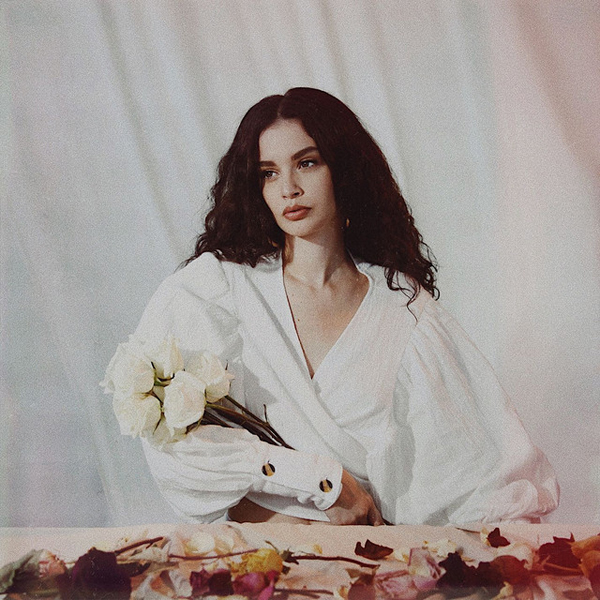 07. Sabrina Claudio – About Time
It might be time to start referring to SC as the silent killer, because track after track, the Miami-native surprised listeners with how smooth and pure her voice is. She literally kills every track she puts out, and at only 21, Sabrina sings with the soul of someone easily twice her age.
After creating a buzz for herself with her EP "Confidently Lost," Claudio surprised with this full project aptly titled About Time. The way Sabrina shapes words with her voice and puts just the right amount of breathy emotion behind each phrase, it's hard not to be captivated by her every time you hear her sing.
Twelve years since their last joint album, platinum-selling and Grammy Award-winning group 112 returned this year with their anticipated sixth studio album, Q MIKE SLIM DARON.
The follow-up to 2005's Pleasure & Pain finds all 4 original members at the top of their game vocally across the 15-track project. The Atlanta natives originally teased the album with the sexy buzz track "Strawberry" and followed it up with the sultry R&B ballad "Dangerous Games."
The project is reminiscent of the 112 we all grew to love and also features Faith Evans on "Wanna Be Interlude," the cosmic collaboration with Jagged Edge on "Both Of Us," the tantalizing closing track "Residue" and much more.
During a promotional interview on "The Breakfast Club" 112 spoke about how touring inspired them to release the new album. "Just getting that musical itch again as a group, you know as we were on the road just singing those classic songs and you know you start to get that itch and say 'hey man lets hit the studio,'" explained Daron while the rest added "it was just time." However, Mike revealed that they had some hesitation in regards to the sound that they were going to pursue as well. "With today's music we didn't want to have this antiquated frame of mind like we gotta do it like we did in the '90s," he said. "That was kind of in the back of our minds as well, do we want to do what they are doing nowadays or do what we say and remain to who we are."
They chose the later and ultimately delivered a project that will perfectly fit in their continuously classic catalog.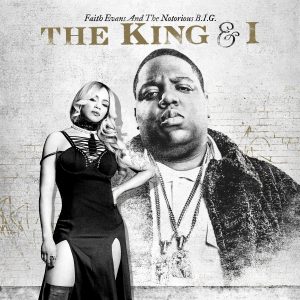 05. Faith Evans & The Notorious B.I.G. – The King & I
Just three days before the late Notorious B.I.G.'s birthday, Faith Evans released her long-awaited Biggie duets project, The King & I.
Packed with 25 songs about their storied romance, the heartfelt project featured appearances by Lil' Kim, Lil' Cease, Snoop Dogg, Busta Rhymes, Jadakiss, Styles P, and Sheek Louch, among others.
The album has been a labor of love for Faith. "I remember telling Ms. Wallace years ago that one day it would be really dope if I could do something similar to Natalie & Nat King Cole's Unforgettable," she said. "Knowing the love that B.I.G. had for [his children] Tyanna and Ceejay, I feel it's my duty to uphold and extend his legacy, especially his musical contributions. This project is my creative reflection of the love we had and the bond we will always have. I'm elated to share this musical journey with our fans!"