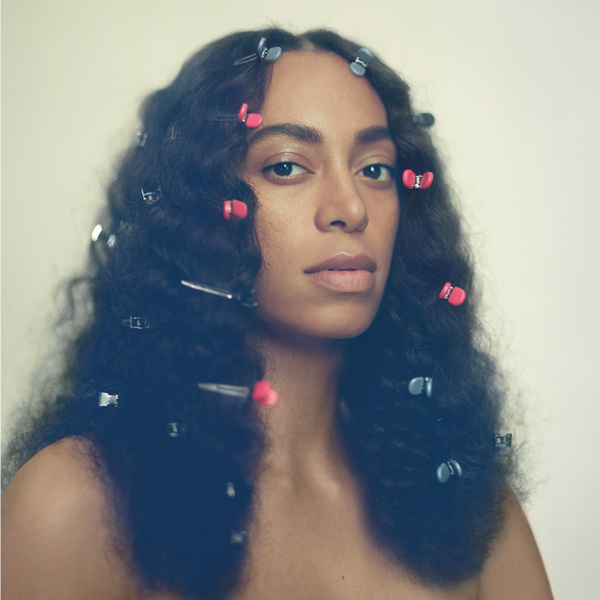 Solange – A Seat at the Table
Success builds in silence, striking when least expected. Solange's A Seat At the Table came through with a boisterous bang, shaking up 2016 with its empowering mantras and thematic thunder. It's a black woman's defiant declaration of all that she holds true for herself, shunning what the mainstream tries to dictate. Ironically, it's her most commercially successful release to date.
Never a stranger to keepin' it 100, Solange is simultaneously vulnerable and invincible. Early in the album, she warns you to stay woke on "Weary" as she sings, "Be leery bout your place in the world/ You're feeling like you're chasing the world/ You're leaving not a trace in the world/ But you're facing the world." The revealing "Cranes in the Sky," which has earned Solange a Grammy nomination in the Best R&B Performance category, is another highlight, along with the daunting "Mad" and the whimsical "Borderline (An Ode to Self Care)." Candid interludes featuring Mama Tina, Daddy Knowles and Master P drop gems of resilience and wisdom.
A Seat at the Table has a significant number of guest appearances, but Solange has clearly claimed her spot. –Raquelle Harris