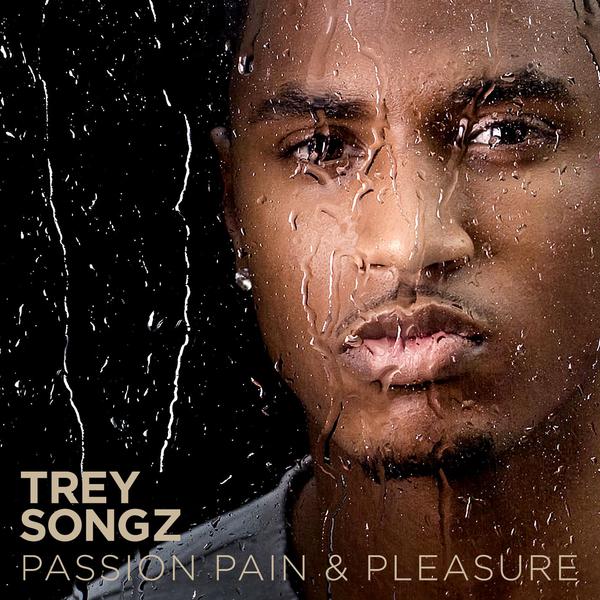 Trey Songz – 'Passion, Pain & Pleasure' (2010)
Fifty four weeks after Ready came Passion, Pain, & Pleasure. Riding the wave of momentum spilling over from his previous album, Trey Songz and his team wasted no time producing his fourth studio album and before a full calendar year could eclipse after Ready, he caught the summer of 2010 with "Bottoms Up."  The obvious sister record to his previous Top 10 smash "Say Aah," featured a similar theme of lust found under the influence and it invaded the clubs and charts almost instantly. A solid lead single in it's own right, the records strength was sent over the moon with a spastic, animated verse from buzzing female MC Nicki Minaj, who added so much to the record, that she arguably stole the show.
While "Bottoms Up" ruled the Billboard Hot 100, replacing "Say Aah" as his most successful single to date, he tore up the R&B/Hip Hop Songs chart with "Can't Be Friends," which reigned at #1 for an astounding 13 consecutive weeks.
Passion, Pain & Pleasure didn't feature much musical growth in comparison to Ready.  However, it did continue to expand on that crossover sound while following a conceptual format surrounding the themes of passion, pain, and pleasure to give each song a stronger purpose. After exploring hip hop sounds on his two most successful singles, PP&P hosted some of the most unapologetic R&B records of Songz' career. "Please Return My Call", "Made To Be Together", and "Can't Be Friends" were perhaps his most honed in soulful cuts since his debut. "Love Faces", "Red Lipstick", "Massage" and "Unusual" revisited his bedroom antics that made him a star, and both "Blind" and "You Just Need Me" featured alternative influences that would shape his follow-up albums
Passion, Pain and Pleasure may not have been Songz' standout album, but it served it's purpose in firmly cementing him as one of R&B's biggest acts.