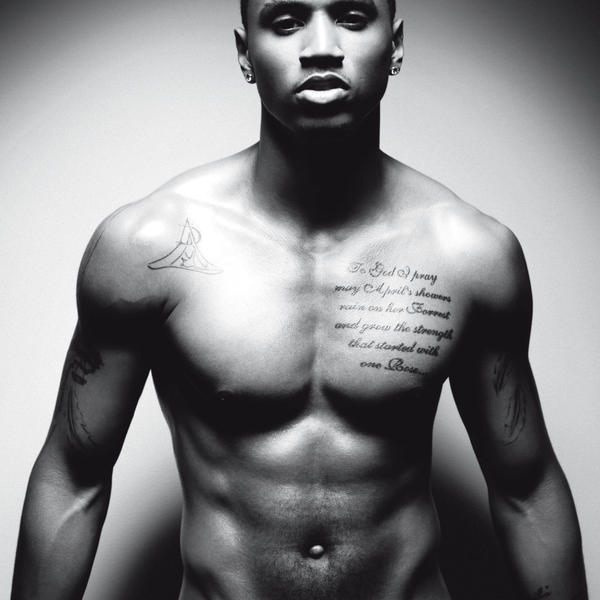 Trey Songz – 'Ready' (2009)
"Ain't about how fast I get there, ain't about what's waitin' on the other side, it's the climb." It may be a bit farfetched quoting a Miley Cyrus song in chronicling the success of Trey Songz' career, but it was indeed the climb that was one of the most enamoring qualities of his journey. From the "Gotta Make It" singer with the cornrows to the now freshly shaven and slightly more refined artist, he was Ready for the success that was coming his way.
Similar to Confessions by Usher or Exclusive by Chris Brown, Ready is Trey's landmark album within his catalog that fully defined him as an artist. Elevating from the soulful attempts on his first LP and departing from the trendy sounds on his second, Trey created the perfect storm that pushed himself as an artist while also creating a set of songs with crossover appeal. For every "I Invented Sex", "Say Aah" and "LOL :-)" on the album, it featured R&B-heavy gems like "One Love", "Does He Do It", "Black Roses" and "Love Lost."
Before the album, he released the extremely seductive mixtape Anticipation, to serve as a prelude to the album. As opposed to a wide variety of songs, Trey populated the mixtape from top to bottom with bedroom bangers. Anticipation would serve as foreplay for the amorous themes explored on the album, which came to a scintillating climax with the release of "I Invented Sex." While the original version of the record features Drake, the official video featured a solo performance from Songz as he became a full-blown sex symbol overnight. The video became notorious for its intimate and provocative scenes, worthy of the parental advisory warning that opens the clip.
The "I Invented Sex" single would transition into "Say Aah" featuring Fabolous, which became Trey's first top 10 appearance on the Billboard Hot 100 as a lead act. It was this crossover appeal and promise that also caught the eye of major acts like Toni Braxton, Mary J. Blige, Ludacris, Fabolous and JAY Z, the latter who scooped up Trey for his nationwide "Blueprint 3 Tour." Ready also gained Trey his second nomination for 'Best Contemporary R&B Album' at the 2010 Grammy Awards, but beyond that, it finally introduced Trey Songz as a force in R&B music. In 2014, it became officially certified platinum for over a 1,000,000 units sold.