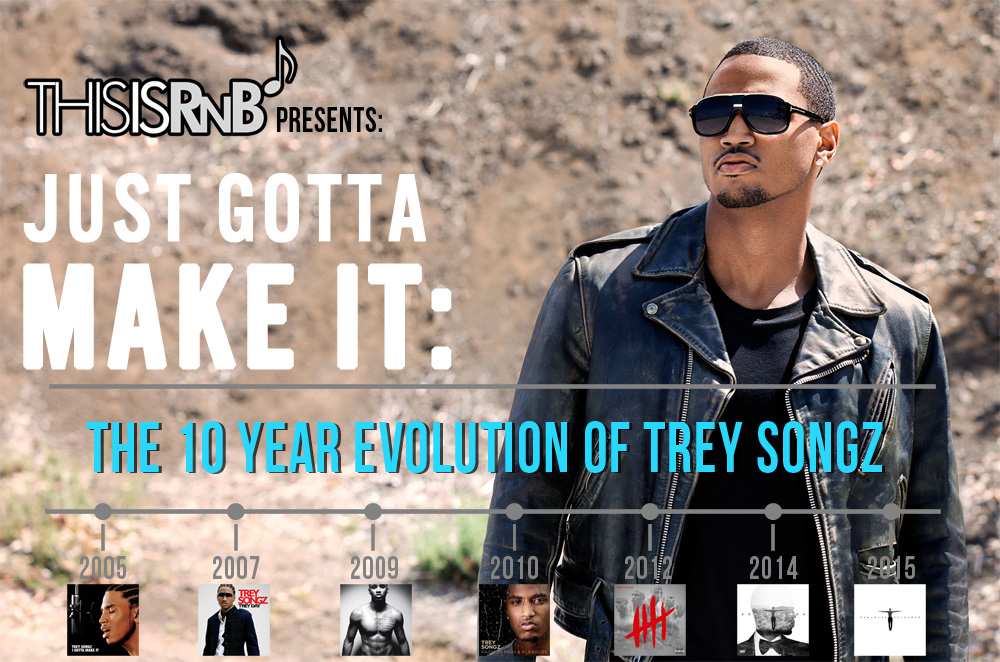 Looking at the climate of today's music industry it's hard to believe that any artist has the potential to last a full decade. We've witnessed labels invest millions of dollars in artists off a single hit record, but neither party has the means to sustain the success longer than the record's lifespan. We're in a space where it's bigger than just the song — hell, it's bigger than just the music. A full on connection needs to be made between the artist and the people for any type of sustained success, and honestly, that's how it always should be. It needs to be authentic, it needs to be real.
Ten years ago, a young emerging R&B singer from Petersburg, Virginia named, Tremaine "Trey Songz" Neverson, released his debut studio album I Gotta Make It on Atlantic Records, and it by no means shattered sales records in its first week. In fact the record debuted at #20 on the Billboard 200 chart and slipped off the charts soon after, but what really stuck with R&B fans was his dedication to the music and his followers. It's that support and relationship that pushed Trey to produce successful follow-up albums, each one charting higher than the last, until he finally grabbed that #1 spot on Billboard more than seven years later.
It was his evolution from that scrappy, scrawny singer belting out "Gotta Go" to the confident, successful veteran on "Slow Motion" that the public admired. People were invested in this talented singer's journey and eventually when he did make it, it was met him with open arms and unwavering support.
The rise of Trey Songz is worth documenting because the genuine support for him is as palpable as it is powerful, with each album adding a new layer and dimension right before our eyes. Peep our dissection of Trey's rise through each and every album as we celebrate a decade of his work.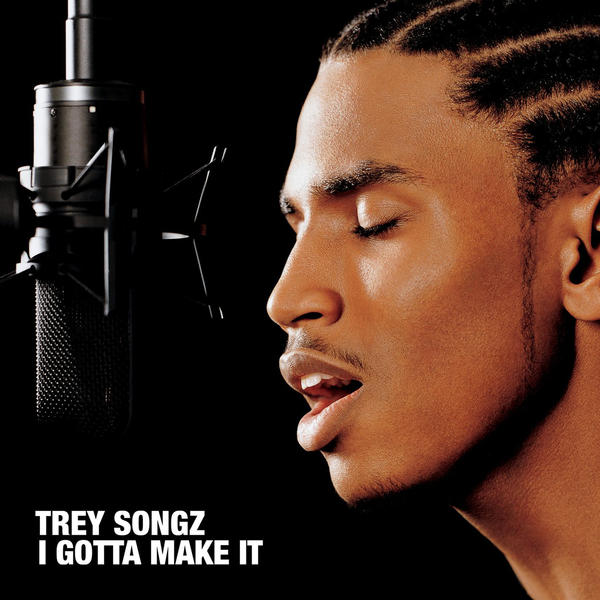 Trey Songz – 'I Gotta Make It' (2005)
Trey Songz's I Gotta Make It album, now in retrospect, sounds like an early prototype of a modern Trey Songz, kind of like whatever the iPhone was before it became the actual iPhone.
On his debut effort, we see him embody the role of the blue chip R&B singer with dreams of making it big through his testimonies on love. "Gotta Make It", his debut single featuring Chicago legend Twista, was a big part in assembling that narrative, including the music video of the then-lanky R&B hopeful ditching the grind for pop star dreams. The album also consisted of two big time features from Juvenile and the legendary Aretha Franklin, who actually opens the album with a message ("Believe in yourself / Believe in your dreams / Don't let nobody tell you what you can't do").
But perhaps the most notable aspect of this album compared to the rest of Songz' discography is the tame — almost relatively PG approach to love (and love making). This early incarnation of Trey sounds more like a lovestruck rookie (then, 20 years old) attempting to get a lot off his chest, than a commander of the bedroom like on his later efforts. "All The Ifs", "Gotta Go", "Cheat On You", "Kinda Lovin" are songs that tread into relationship territory, and even the sexual songs like "Just Wanna Cut" and "Make Love Tonight" feel a bit subdued. The standout "In The Middle" feels like the only song that could go beyond this album, a slow-burning baby maker inspired by R. Kelly's signature style and Ginuwine's familiar cadence.
While I Gotta Make It only spawned two singles, it served as a promising display of the talent and appeal Trey Songz possesses. An instant hit with the ladies, and a vocal powerhouse with hip hop sensibilities, Trey arrived with this album and his track record leading up to his sophomore album proved he was here to stay.