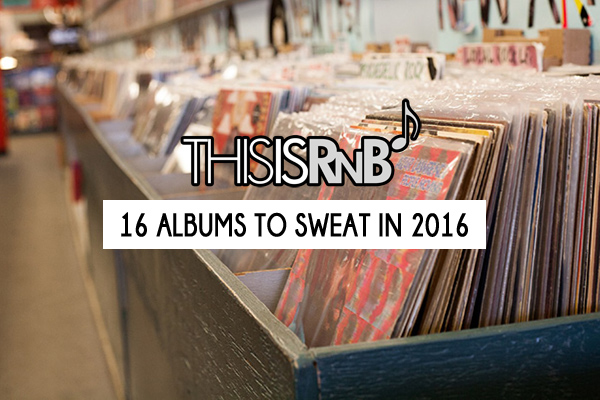 2015 was truly an excellent year in music, and it may seem hard to top, but looking into 2016 we are remaining optimistic.  While last year saw the surprise comeback of music icon Janet Jackson, return of powerhouse female vocalists Jazmine Sullivan, Tamia and Jill Scott, along with a monster crossover by The Weeknd, there is plenty more to look forward to this year.
With R&B continuing to reach vast audiences of varying age groups, tastes and styles, there will be something for everyone once again in 2016.
An exciting class of newcomers, lead by the likes of Kehlani and Tory Lanez, bring some of the most anticipated debuts. Strong 2nd and 3rd albums are expected by some of the already established current stars like Tinashe and K. Michelle, while anticipated comebacks by veterans like Usher, Tweet, and the Queen Bey will surely top most fans sweat list.
Get a sneak peek into the albums that we are most excited to see and hear this year, with our "16 Albums To Sweat in 2016" below!
___________________________________________
16. MARIO – NEVER 2 LATE
It will be seven years since Mario released his last studio album, 2009's D.N.A., but it appears like the singer is almost ready to release his fifth LP.  Last year, he revealed the title and album cover, along with the first single "Forever" featuring Rick Ross.
A new partnership with producer Scott Storch was announced, but little else has been revealed to date. As one of the best male singers to come out of early 2000s, we will continue to have high hopes for Mario.