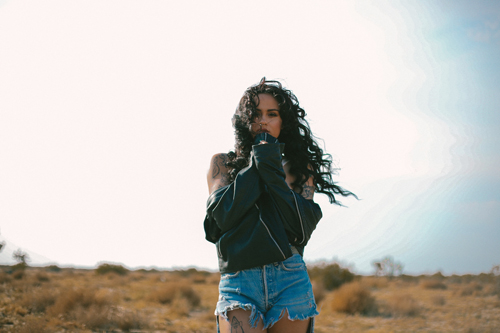 05. KEHLANI – Currently Untitled Debut Album
What an exceptional two years it has been for Baelani, aka Tsunami Kehlani.
Breaking out in 2014, with her buzz-creating mixtape Cloud 19, the project landed on many media outlets best-of-year lists, and showcased her wide range of R&B influences spanning Lauryn Hill and India Arie to Stevie Wonder and Musiq Soulchild. Last year, she once again delivered an outstanding project with You Should Be Here, the only mixtape of the year that critics and fans alike have been referring to as an album. But, if you let Kehlani tell you, it's just a mixtape. With the aid of her producer and close friend Jahaan Sweet, each track on the mixtape has the perfect pairing of innovative production and breezy vocals that can turn anyone into a fan. It's no wonder that Kehlani has been nominated for a 2016 Grammy for Best Urban Contemporary Album, off of a "mixtape."
So what's next for the budding star? Her much-anticipated official debut album on Atlantic Records. Hot off her first sold-out headlining tour, the gifted 20-year-old is busy at work crafting the LP, and she has some big shoes to fill, but we are more than confident that she will deliver beyond expectations.