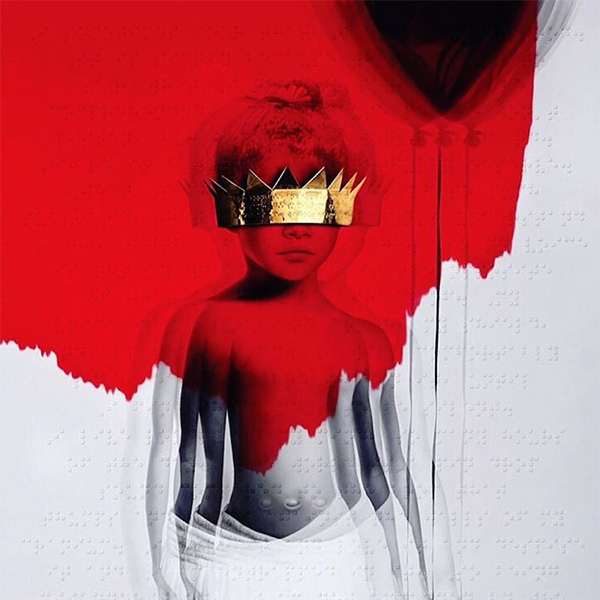 04. RIHANNA – ANTI
Love it or hate it, Rihanna has proved to be one of the most marketable and hardworking women to step foot into this industry. While many may not agree with her vocal range and/or sound, one thing you have to admire about RiRi is her tenacity to keep going and build an empire whose reign obviously will remain.
That brings us to the reason why fans and music lovers of Roc Nation's multi-talented leading lady are in arms about the delay on her 8th studio album, ANTI. Almost 4 years post Unapologetic, three movie appearances, two tours, and a few singles later – that by the way, lead to no new album – we're still here waiting on the album that will hopefully help us get back on the road we were forcibly put off of when November 2013, 2014, and 2015 rolled around without #R8.
While some may argue that Rihanna's musical style may not fit the traditional bill of R&B, the anticipation of what she has to offer, mixed in with the success and material placed on Unapologetic, lands ANTI a top spot on our Hot 16.