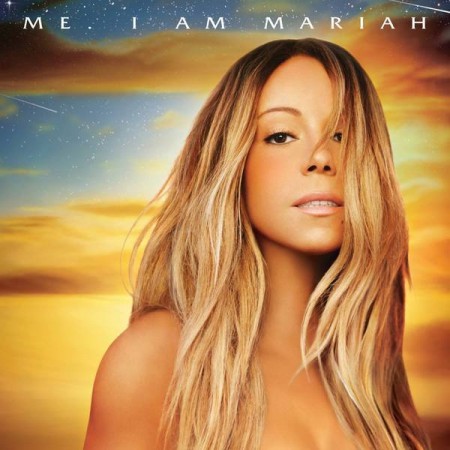 #9. Mariah Carey – 'Me. I Am Mariah'
Unfortunately this has become the project that could have been. Could have been a commercial success, could have reestablished her place in pop music, could have been a shining moment in her amazing career. What is was though, was one of Mariah's best albums musically and possibly worst set-ups and executions.
Touching on nothing more about the debauched campaign, the album itself was surprisingly great. Delivering everything fans love about Mariah: powerful ballads and catchy urban jams, lead by her stunning vocals.
Taking the subtle approach on the opener, Mimi flosses her signature airy notes on the heavy, piano laden "Cry," which seemed like the odd choice based off the album title, but it truly does exude everything Mariah. Picking up the pace she flows into some stellar mid-tempos, including the previous Top 40 hit duet "#Beautiful" with Miguel, but the LP's first big moment is "Make It Look Good." The first contribution from Jermaine Dupri and Bryan Michael Cox is a sweet taste of buttery soul, and then they up the ante on the following – "You Don't Know What To Do" featuring Wale – easily one of the best records of the year.
Plenty of strong moments continue ("Money" and "Heavenly" to name two), but overall if this album's legacy is to be a sleeper in Mariah's legendary catalog, so be it. Hopefully fans will continue to discover it in the future. – J.W.