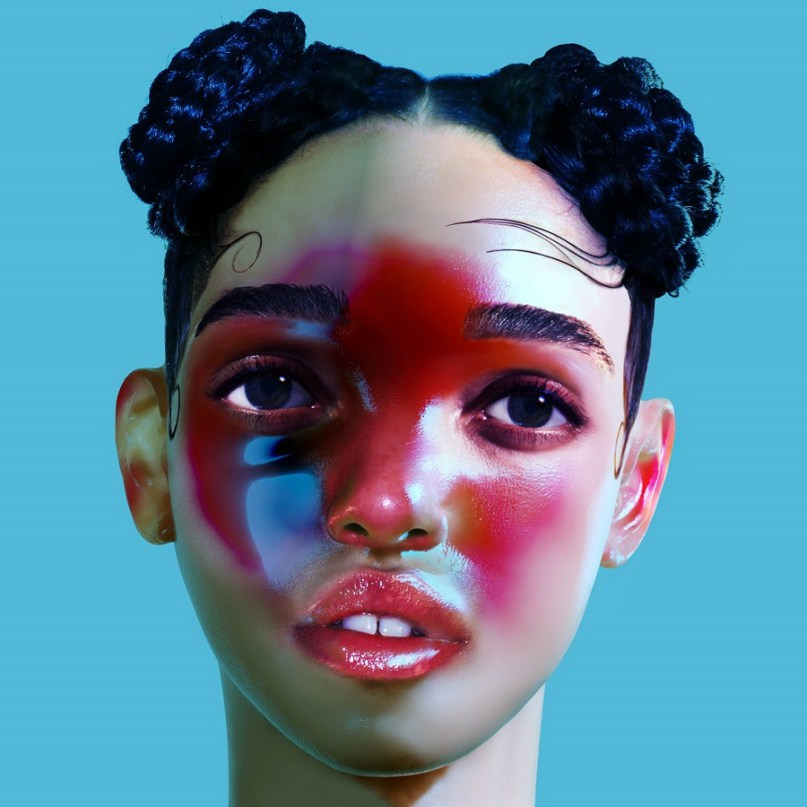 #5. FKA twigs – 'LP1'
If you don't know who FKA twigs is yet, let's just say she's been the darling of the "alternative R&B" world for about 2 years now. In some circles this album was much anticipated and it received extremely high critical acclaim everywhere. However, most of those publications are not R&B outlets and we have to judge how it fits into what R&B is today, and where it's going.
Surely the British native, who's real name is Tahliah Barnett, has created a special and unique body of work with her LP1. It pushes boundaries within the genre, primarily sonically, but twigs lyrical content still centers around temptation, passion and the plight of lovers.
The aptly titled "Pendulum" swings with a seductive hypnotic draw as she sings about a mismatched love affair: "So lonely trying to be yours / What a forsaken cause / So lonely trying to be yours / When you're looking for so much more." The album's clear spotlight is the erotic "Two Weeks" though. Where the 26-year-old delivers soft yet intoxicating vocals, which gradually soar over an atmospheric, filtered synth production. "Higher than a motherf**ker, dreamin' of it, it's my lovin' / Flying like a screamin' falcon, on our ways to do each other," she sings.
Far from the traditional R&B artist but FKA twigs has given the world plenty to swoon over. If you are interested in the unique and creative, or a fan of the burgeoning Alt-R&B scene, than this is one of the year's must-hear releases. – J.W.