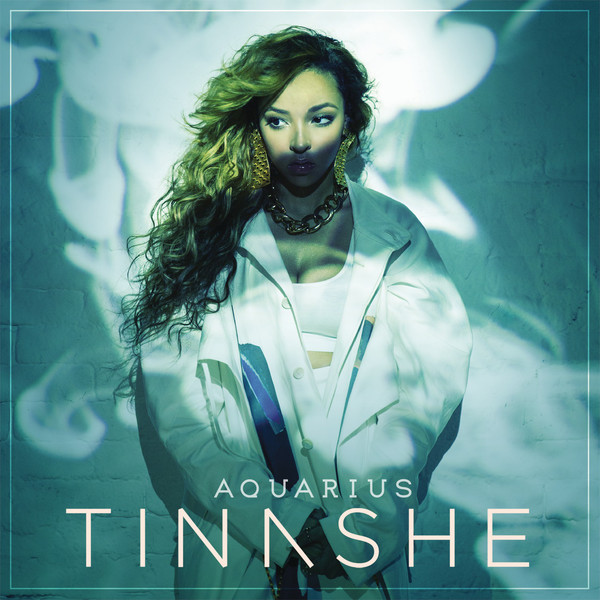 #4. Tinashe – 'Aquarius'
Tinashe floated in to 2014 coming off high praise for her 2013 mixtape 'Black Water,' and she quickly became one of the year's biggest young stars. All the hard work finally paid off and the stars truly aligned for the young Aquarius, who delivered her debut album, named after her astrological sign, in early October.
A perfect blend of urban pop, alt-R&B, and new age soul, the album has slightly been overshadowed by her massive breakout single "2 On," but it deserves much more commercial success as it truly is one of the best releases of the year. From the murky opening title track, the 21-year-old singer/songwriter/producer shows there are deep complexities to her mind, and she is much bigger than a catchy club single.
On "Bet" Tinashe teams up with DJ Dahi and Blood Diamonds for a haunting declaration of her pursuit of success: "Pay no mind to what the doubters all say, I'ma be around forever, always, you can bet on it," she sings. Underground hero Dev Hynes shows up to close the track with a melancholy guitar solo that works as the perfect progression to the dark and mesmerizing "Cold Sweat." Here, Tinashe channels an angelic Aaliyah like tone as she sings about the evils of the entertainment industry. "This ain't a place to be making friends they all got agendas / These eyes on your back, hands on your neck."
It isn't until the later portion of the album that she really shows off some vocal range, as she belts out on the ethereal "Bated Breath" about a relationship that only lives on in fantasy. "Love you like the rain, falls much faster / Living in a piece of…ever after / Forever after," she sings.
The album ends with the rolling rumbles of a thunderstorm and things seem to wash away as smooth as they came in. Hopefully she maintains the electric spark that permeates this LP because the sky is the limit for Tinashe. – J.W.