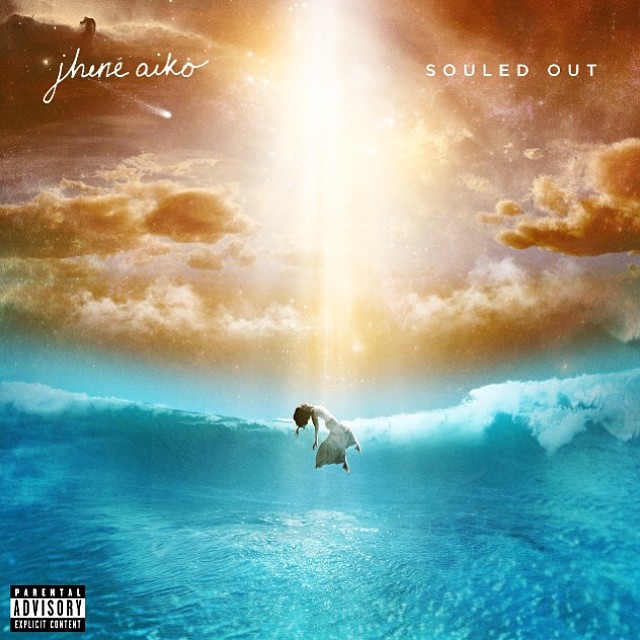 #16. Jhené Aiko – 'Souled Out'
Three years since the breakout release of her mixtape Sailing Soul(s) and fans of Jhené Aiko were finally blessed with her official debut album Souled Out. Following unexpected chart topping success with her dark single "The Worst," off her 2013 Sail Out EP, the anticipation for her full-length album was at an all time high.
A cohesive LP of lush, moody soundscapes, Jhené further extended her brand of hippie soul with tales of love, vulnerability, pain and pleasure. On the breezy "Spotless Mind" she sings about her drifting ways: "I started as a love song, 24 years in the making / Moving from place to place and I never really settled down." On "Lyin King" she dabbles in psychology singing: "Mr. Serial Lover, I wish your mother loved you like I could'a that way you would'a known how to love a woman." Perhaps the signature song of the Souled Out is the hypnotic "Wading," which finds Aiko in limbo between two lovers. "I am not perfect, I would never let you think I was more than this / As good as it gets I'll have one regret, you're something I cannot miss."
The album was certainly therapy for Jhene, and can clearly be for others who are just looking for smooth vibes to escape to. (Insert any cliché sailing metaphor here…) – J.W.