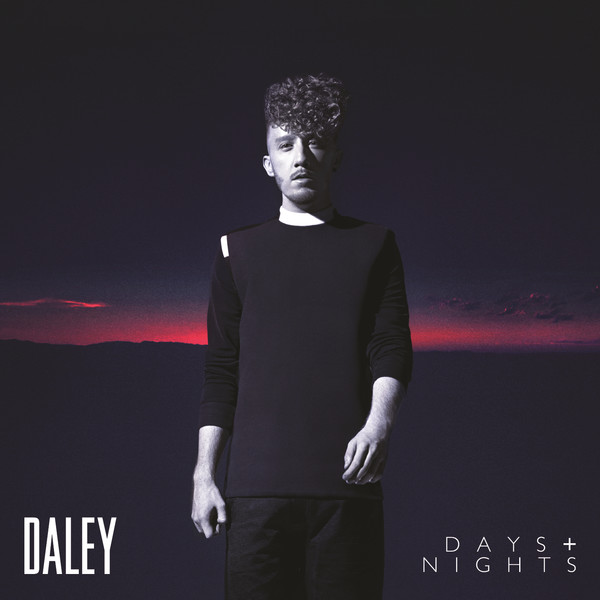 #3. Daley – 'Days & Nights'
While the mainstream Top 40 world was mostly obsessed with one white soul singer from the UK, we had our ears affixed to another for most of the year.  Manchester's Daley released his debut album Days & Nights in the first quarter of 2014 and continued to grow as an underground favorite.
Following his Urban AC radio hit "Alone Together," off his 2012 EP of the same name, the singer-songwriter delivered one of the strongest, most cohesive bodies of work, which he labeled as "future soul."  Although he didn't break new ground or reinvent the genre, there was real soul, feeling, and great songwriting throughout.
The retro-tinged "Look Up" set a perfect tone for the album as Daley confirms that he will do whatever it takes to keep love alive between himself and his one-and-only. "And if the stars should fall from the sky, I'ma put them all back in time, so you know that when they shine, they shine for you," he sings. On the sensual mid-tempo "Be" his relationship has lost the spark but he professes that simple time together is all that they need. "If we run out of things to say, I promise I won't make you feel bad / We'll just roll the windows down, drive around this town and be."
"Pass It On" picks up the tempo with a grown and sexy beat as Daley looks to make love contagious starting with a new relationship of his own. "So lay here with me / Open up just breathe / Let your mind be free (yea) / Think how it could be, to share your love with me," he sings.
Days & Nights covers all angles of the love triangle and truly affirms Daley's vocal talent is also accompanied by gifted songwriting with timeless vibes.