Welcome to a new era of R&B!
This is the first ever R&B freshman list. In the past we've done 'Artists to Watch' style lists which in a way is similar, but this concept is in the vein of XXL Magazine's famed Freshman issue. It's well known the publication focuses primarily on Hip Hop, in fact, their freshman issues only started highlighting R&B acts in 2014 with August Alsina and Ty Dolla $ign. Since then they have featured Raury (2015) and Anderson .Paak (2016), both of whom are more cross-genre than R&B artists. We've always wanted to do this on some level, but there's no better time than now to get it started!
The list came together quite simply when we decided it would be only 10 artists. If we had this list active last year some of these acts probably would have been on it, so they won't be surprising or unknown to many. This isn't about the fresh up-and-comers that we are hedging bets on. These artists are all fully relevant now with dedicated followings and mainstream potential or solidified success. Each of these artists have projects or multiple projects already out, and are either just coming off breakout debuts or are prepping their official debut album for this year. They are all artists that are carrying R&B strongly and with pride into the new generation. Each bring something fresh to music today and should be on your radar.
In addition to summaries about the artists and one featured video, there is a playlist at the end. Get into the 2018 Freshman R&B Class below!
*Above artwork by Rick Egidius
___________________________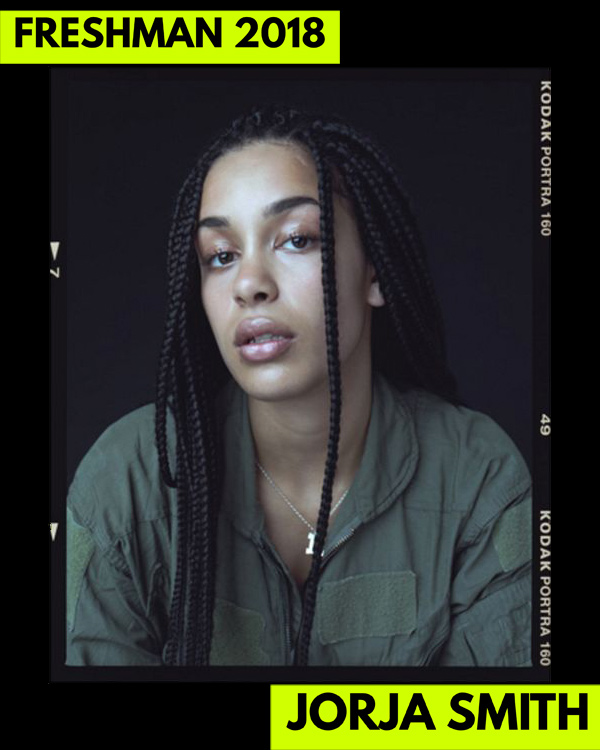 Jorja Smith
Easily one of R&B's most promising up-and-comer's, the British singer, who's caught the eye of everyone from Drake to Stormzy, feels like a breath of fresh air. At only 20 years old, Jorja Smith sings as though she's lived a thousand lives, yet still delivers listeners a youthful perspective that is both current and familiar. Her first song "Blue Lights" was released on Soundcloud in 2016, which introduced her soulful vocals to the world and gained her praises from Drake.
Smith followed a string of one-off tracks with her debut EP, Project 11, in late 2016. The concise, yet impactful body of work effortlessly branded her as a soulful storyteller and solidified her as the leader of the new wave of R&B acts breaking from across the pond. After releasing "Let Me Down" feat. Stormzy in January, we're beyond excited to hear her debut album coming some time later this year. – Jamila Wright

See Next Page