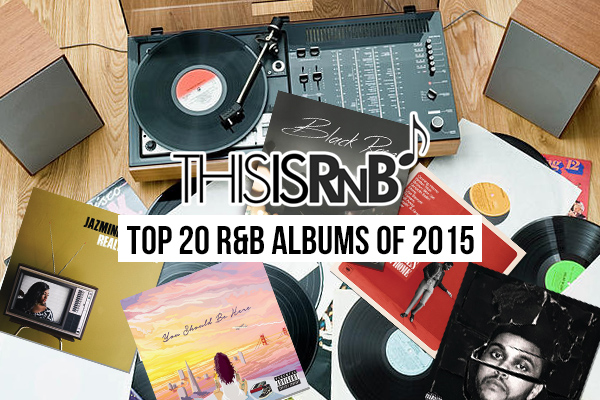 2015 was the best year in R&B since the '90s … Go ahead, fight us on that…
Ok, maybe not exactly, but it was damn near close and we've been reveling in it all year long.  So, with 2016 upon us and the same question – Where did the year go? – we spent the last month of 2015 re-listening, debating, writing, enjoying, and celebrating all of the amazing albums that hit our desks from a very wide range of artists.
Great R&B ruled in it's current arena, which is Urban AC radio and independent labels, but it also slowly began to slide back into the mainstream.  Veteran artists took strong stands for their beloved style, while young acts only born in the 90s just did what felt natural and real to them.  Truth and authenticity ruled as the overall theme, even when it came in the form of a 60s soul revivalist or dark R&B protagonist taking over pop radio.
With open arms we welcomed the return of powerhouse female vocalists Jazmine Sulllivan and Tamia, and saluted male R&B lotharios Tyrese, Ne-Yo and Raheem DeVaughn.  The legendary Janet Jackson surprised everyone and reminded us why she is Unbreakable.  Newcomer Bryson Tiller stole the underground king trophy, and Miguel reminded us to let our Wildhearts run free.
The only thing that might have made it better would have been if Maxwell got off the beach and finally gave us the oft-delayed follow-up to BLACKsummers'night.  Anyways, let's toast to what's to come in 2016, and flashback with us to 2015's most notable albums with "The Top 20 R&B Albums of 2015" below!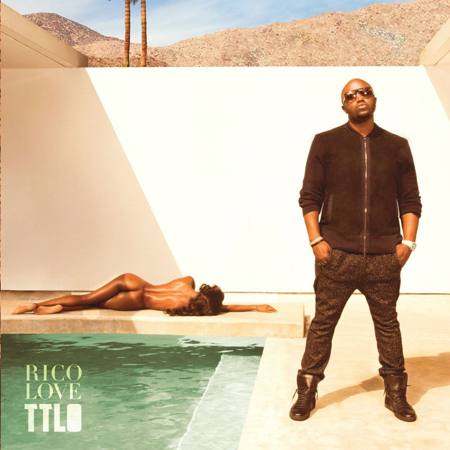 20. Rico Love – Turn The Lights On
It feels like Rico Love's Turn The Lights On had been in the making forever. Maybe it was, Rico had been perfecting his craft for over 15 years and this year finally saw the release of his official debut LP. Writing numerous hits for a variety of artists can come with a stigma, but the singer, rapper, producer has been poised to break the barriers. Named after his famous production tagline, the album became an underground favorite for many in the industry upon its late spring release.
Rico knew it was time to step in front of the mic once again after he placed a string of personal songs on three different artists, Melanie Fiona ("4AM"), Mary J. Blige ("Mr. Wrong"), and Trey Songz ("Heart Attack"). The three records were his most personal to date, and he knew it was time to share more of himself as himself.
Turn The Lights On does just that while delivering a range of hard truths through various sound, from hip hop fused mid-tempos to tear jerking ballads and even throwback soul. He hits an adult contemporary high point on the melancholic "Days Go By," brings us harsh emotion of remaining in a soured relationship for the sake of the children on "For The Kids," and delves deep into the reality of being unable to commit on "Run From Me," which turned out to be the albums unexpected gem.
"I know you're wonderin, who hurt you in the past? / Who made you feel so bad? / Who told you all those lies? / Who hurt you with goodbye," he sings. "But I promise that I don't only blame it on me / No sense in pointing the finger 'cause obviously, nothing's going to change / The fact still remains, I'm still left here with this pain."
Rico has torn down any preconceived notions of himself as an artist with TTLO, delivering one of the biggest sleepers of the year. We are looking forward to how he builds on it from here. – Jamie Wexler