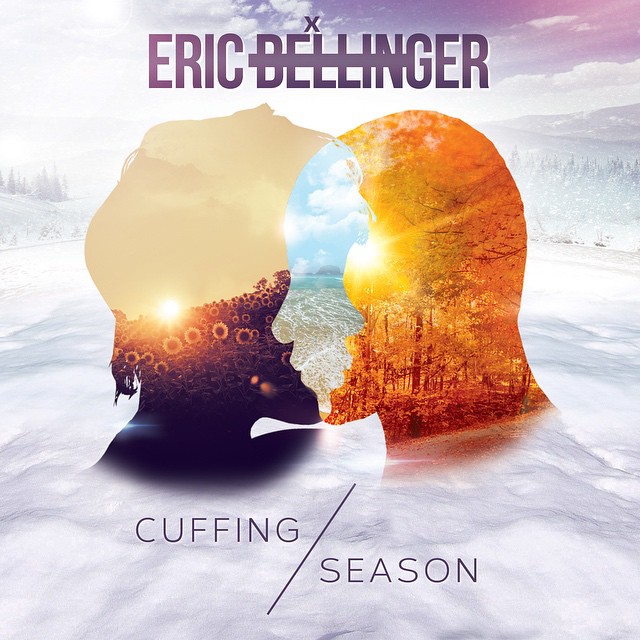 07. Eric Bellinger – Cuffing Season
R&B fans that are yearning for the vibe of the 90s to return can find gratification in Eric Bellinger. While most male R&B artists are trying their hardest to stay single or keep up the perception that they are for female fans, the Grammy winning songwriter and R&B artist has taken the opposite approach. Crafting one of the best concept albums in recent memory with Cuffing Season (Part 1), Bellinger shared his real life situation of leaving the current social media fueled dating scene to settle down with his wife. Delivering a sound that rightfully builds off the 90s to its best modern day equivalent, the LP makes an often rare topic in today's world appealing and simply cool again.
Opening with the Barbara Mason-sampled "You Can Have The Hoes" featuring Boosie, it never felt so good to give up multiple girls for that truly special one. Filled with catchy mid-tempos and bedroom romps, the project's theme is clearly summed up on "Overrated," where he sings, "In a side chick kind of world, I'm glad I got my girl."
Adding to the 90s nostalgia Eric pays homage to sitcoms Living Single, and Martin on the metaphoric "Gina," where he sings about how love appeared so much stronger back in the day. Additionally, he recruited T-Boz (of TLC) to assist him on his stellar remake/response to "Creep," once again solidifying the vows he gave his wife.
Just like their love was tailored for one another Bellinger cut and sewed Cuffing Season to fit R&B heads everywhere. – Jamie Wexler