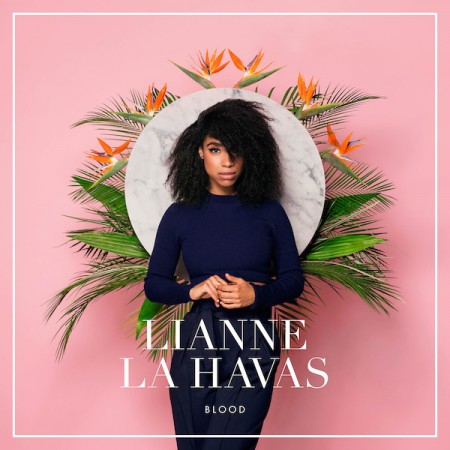 09. Lianne La Havas – BLOOD
When you receive kudos from eminent musical icons like Prince and Stevie Wonder, your potential is 'unstoppable.' It opens up doors that only a select few are allowed to enter such as, the gates to Prince's Paisley Park. Thus far, British singer/songwriter/musician, Lianne La Havas has managed to surpass her potential with sagacious lyrics and intoxicating melodies. Her 2012 debut, Is Your Love Big Enough was a refreshing repertoire that introduced the world to Lianne's whimsical yet, steadfast style. Her sophomore release, Blood expands on that style with an enlightening blend of soul baring lyrics and euphoric interpolations of jazz, soul, rock, and funk.
Released on Nonesuch/Warner Bros. records at the height of this past summer, Blood features contributions from a number of industry heavy weights including, Matt Hales, Jamie Lidell, and Paul Epworth. It takes listeners through a realm of elevated elaborations via Lianne's resplendent vocals. Transcending the recycled formula of run of the mill R&B, Lianne shows maturity that betrays her biological age of 25. Dramatic contrasts are reflected throughout the album as Lianne exhibits her ability to fulminate with poised calm. Blood provides a consummate listening experience that is an exception, not the norm in today's R&B game.
This time around, Lianne's focus isn't solely on her adventures in the land of love. Blood simultaneously touches on self-discovery, rebellion and resolution. Besides the uplifting mantra of the ethereal lead single "Unstoppable," tracks like the autobiographical "Green and Gold," the playful, "What You Don't Do," and the variably discordant, "Never Get Enough," show her versatile artistry. On "Wonderful," Lianne laments about the end of a fulfilling relationship over hesitant snaps and a serene soundscape. While on the upbeat, "Midnight," she boldly declares her self-assured individuality.
Lianne's meshed heritages of Jamaica and Greece enable her to seamlessly represent blended cultures. Further solidifying Blood's unique position amongst the R&B releases of this past year, Lianne has earned a well-deserved Grammy nomination for Best Urban Contemporary Album. – Raquelle Harris