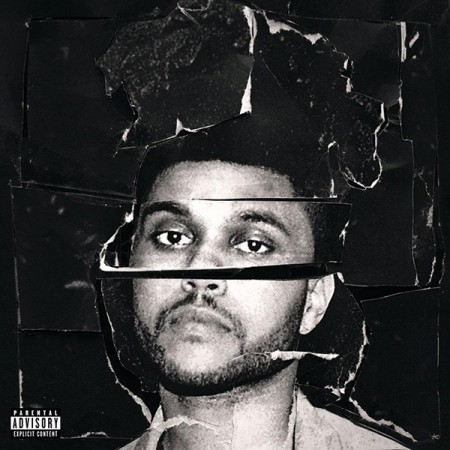 03. The Weeknd – Beauty Behind The Madness
The mixtape days are in the past for The Weeknd. Diehard fans of his early sound can fight it all they want, but the Canadian's foray into mainstream music is as pure and polished as you could ever ask for, and he delivered one of the best albums, from any genre, in 2015. After his 2013 major label debut album, Kiss Land, fell short of expectations, the singer-songwriter pledged that he would not fall victim to the feeling of having to top his critically acclaimed, breakout mixtape, House of Balloons, ever again. Instead he took the momentum that he had built, and a step into pop with his Ariana Grande collaboration "Love Me Harder," and created a radio friendly sound assisted by legendary hit maker Max Martin to follow his own dreams of Michael Jackson stardom.
However, the commanding '80s inspired sounds of "Can't Feel My Face" and "In The Night" have started to overshadow the fact that his soundtrack contribution to Fifty Shades of Grey ("Earned It") was able to take his original sound to another level, reaching the top 3 of the Hot 100, and leading the way for him to return with one of the catchiest records of the year. The plan worked perfectly, but he never went all the way pop, as the follow-up "The Hills" is one of his darkest tracks yet, and found it's way to the No. 1 spot on the Hot 100 as well.
Beauty Behind The Madness is a beautiful collaboration between the Abel Tesfaye of then, the Abel of now, and the Abel of the future. Duets with cool pop acts like Lana Del Rey and Ed Sheeran added to the attraction for mainstream fans, while grandiose production by Kanye West, and his original producer Illangelo, gave us early fans the advancement of his sound that we were yearning for. On "Tell Your Friends" he addresses the sudden lifestyle change and how it relates to a new relationship. "Man I miss my city it's been a minute / MIA ain't have it and Cali was a mission / Cruise through the west end in my new Benz / I'm just trying to live life through a new lens," he sings.
Abel surely found that glass box, as the whole is paying attention now, and with it has come 7 Grammy nominations including 'Album of the Year,' 'Record of the Year,' 'Best R&B Song' and more. We expect to see him on that Grammy stage in 2016 – Jamie Wexler