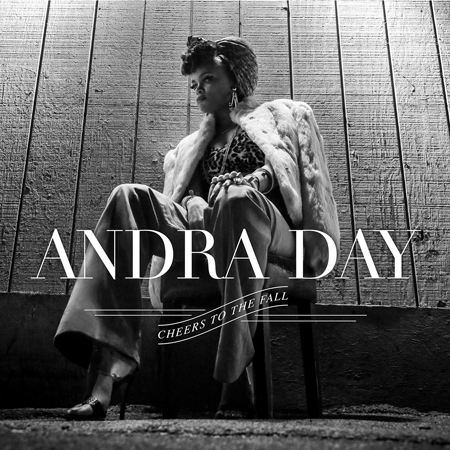 10. Andra Day – Cheers To The Fall
Newcomer Andra Day blew us away this year with her debut album, Cheers To The Fall. With its August 2015 release, Andra's voice and album has helped fill in the hole that was left wide open after the passing of our beloved Amy Winehouse. It's hard to describe how amazing her voice is because it's the perfect fusion between soul, jazz, gospel, blues, pop and a little bit of Andra magic. Cheers To The Fall is a collection of 13 songs that all showcase her unique voice and her awesome writing abilities.
Co-executive produced by Adrian Gurvitz and Raphael Saadiq, Andra Day created a body of work that chronicles the ups and downs of being in love. Lead by the singles "Forever Mine" and "Rise Up," Day's debut has caught the attention of some of the industry's biggest stars. She opened the August and September dates for Lenny Kravitz's 2015 tour and starred alongside Stevie Wonder in Apple's Christmas commercial this year. She's got a voice that you can't help but stop and listen to, which makes her album one that can easily be kept on repeat.
At 30 years old, Andra Day is just beginning a career that we suspect to be long and successful. What's different about Cheers to the Fall is that her music is more than just R&B or Soul, it's got a touch of reggae, a little hip-hop, and the distinct sound of R&B that comes from California's Bay Area. Because of the sound that she's created for herself, Andra Day has become one of the few artists that can say their debut album was nominated for a Grammy.
Cheers To The Fall is worthy of all the awards it can and will win in the future. Here's to hoping that Andra Day can bring home a gold trophy in 2016, and that more people will end up knowing her name. We can't wait to see her "rise up high like the waves!" – Jamila Wright